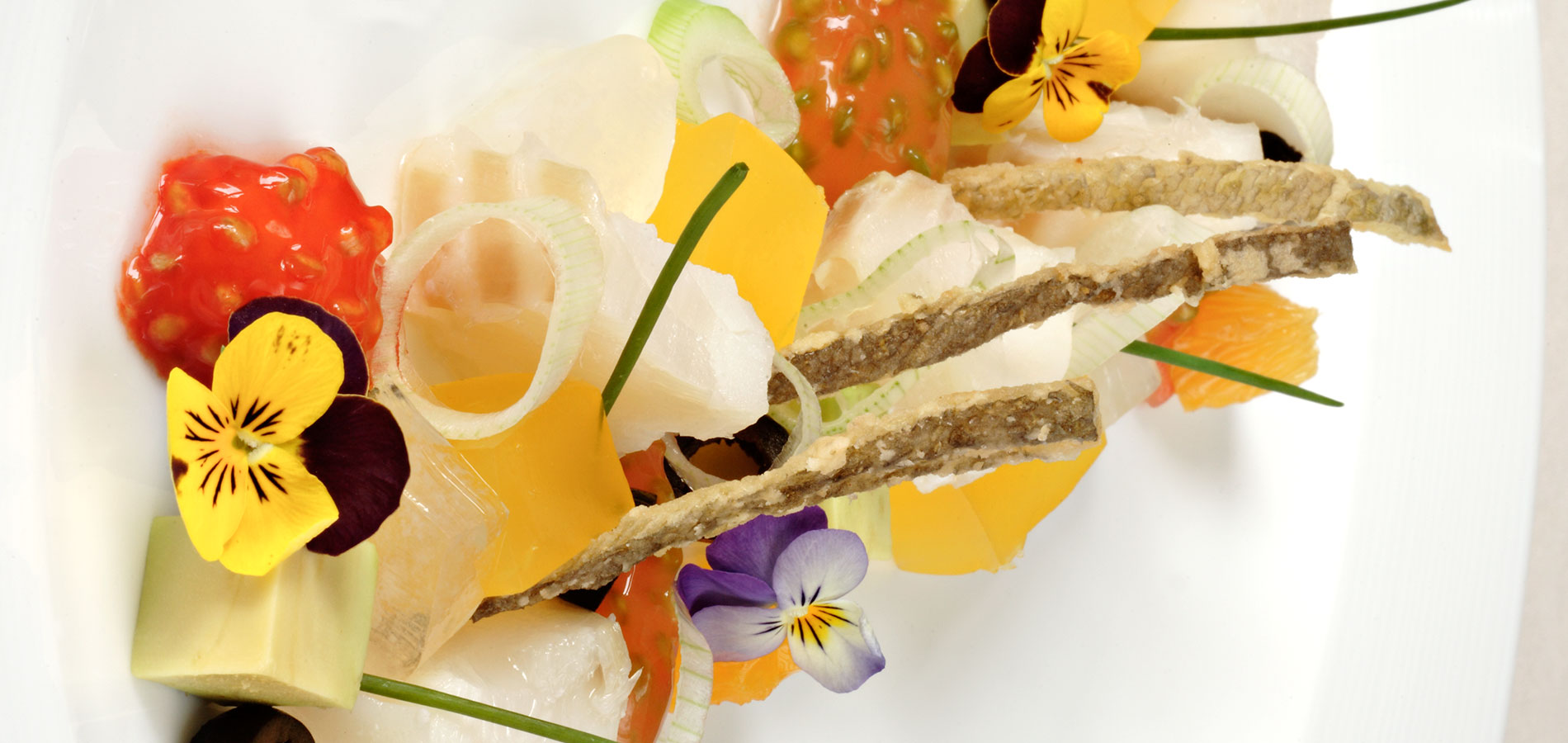 Get to know our cuisine spaces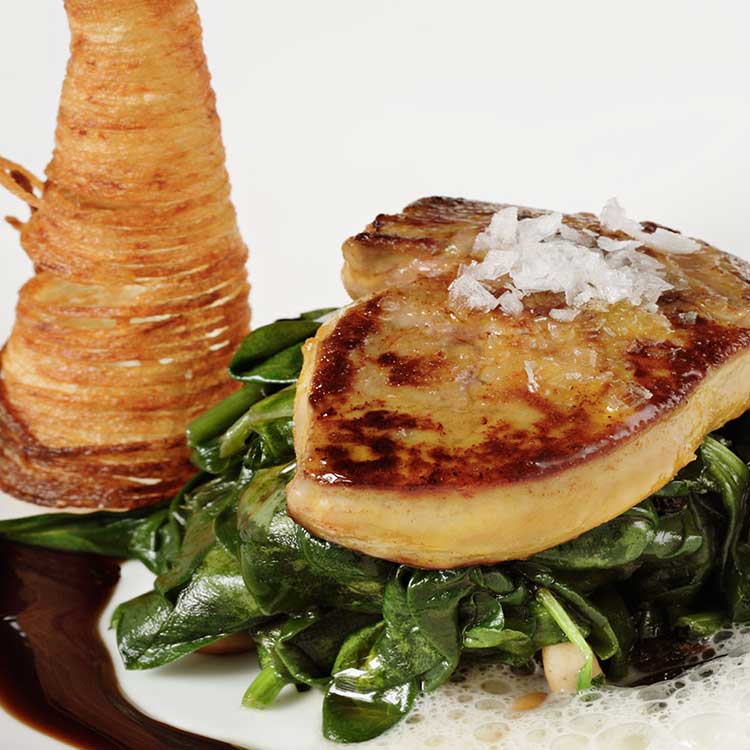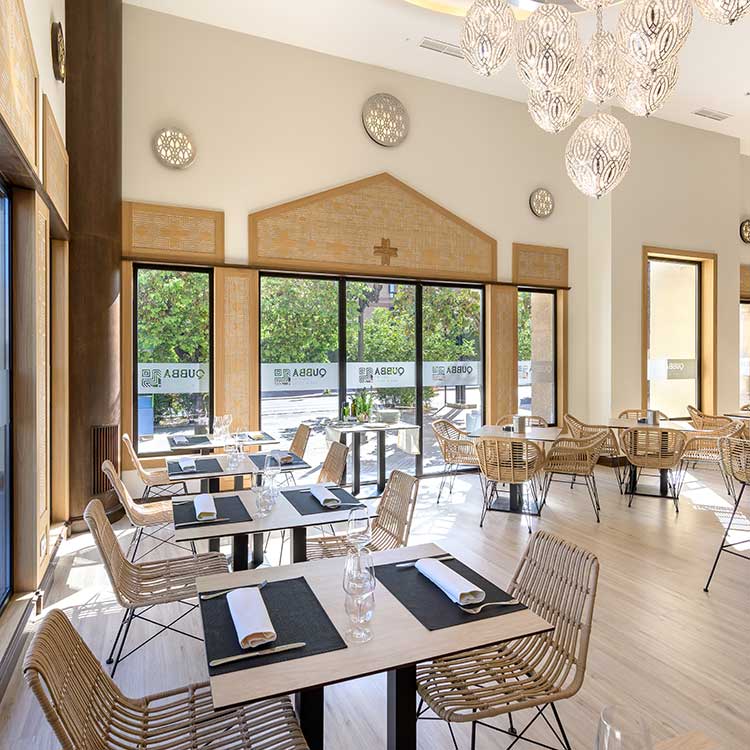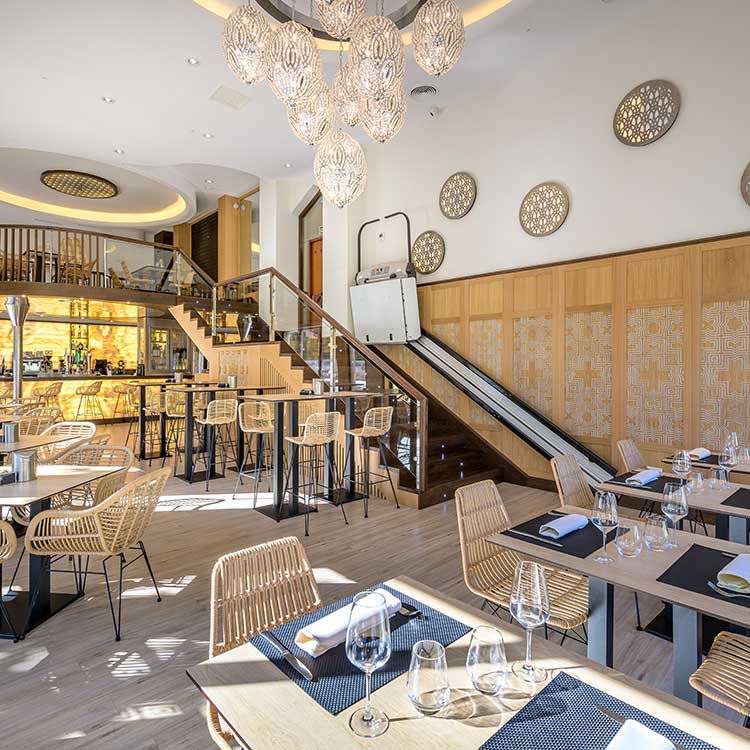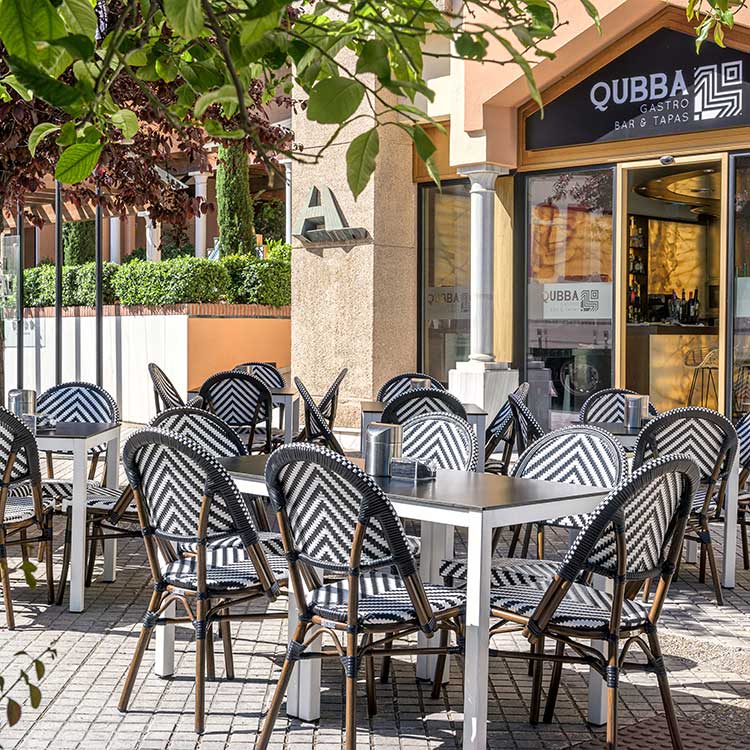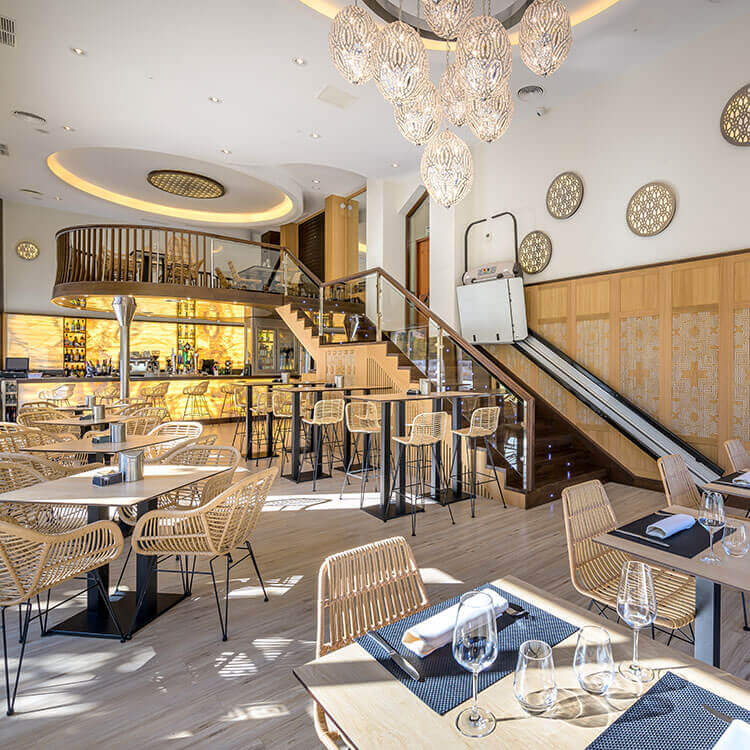 Qubba Gastro-Bar & Tapas
Under chef Jose Miguel Magin's direction, the Gastro Bar & Tapas offers a distinguished selection of regional and international dishes. Highlighted in the Granada recipe section is the original fusion of the traditional with the Nasrid and Mozarabic cuisine, in addition tothe famous "Granadine tapas".
You can try an exclusive menu where market products are featured
Open from 11:00 to 24:00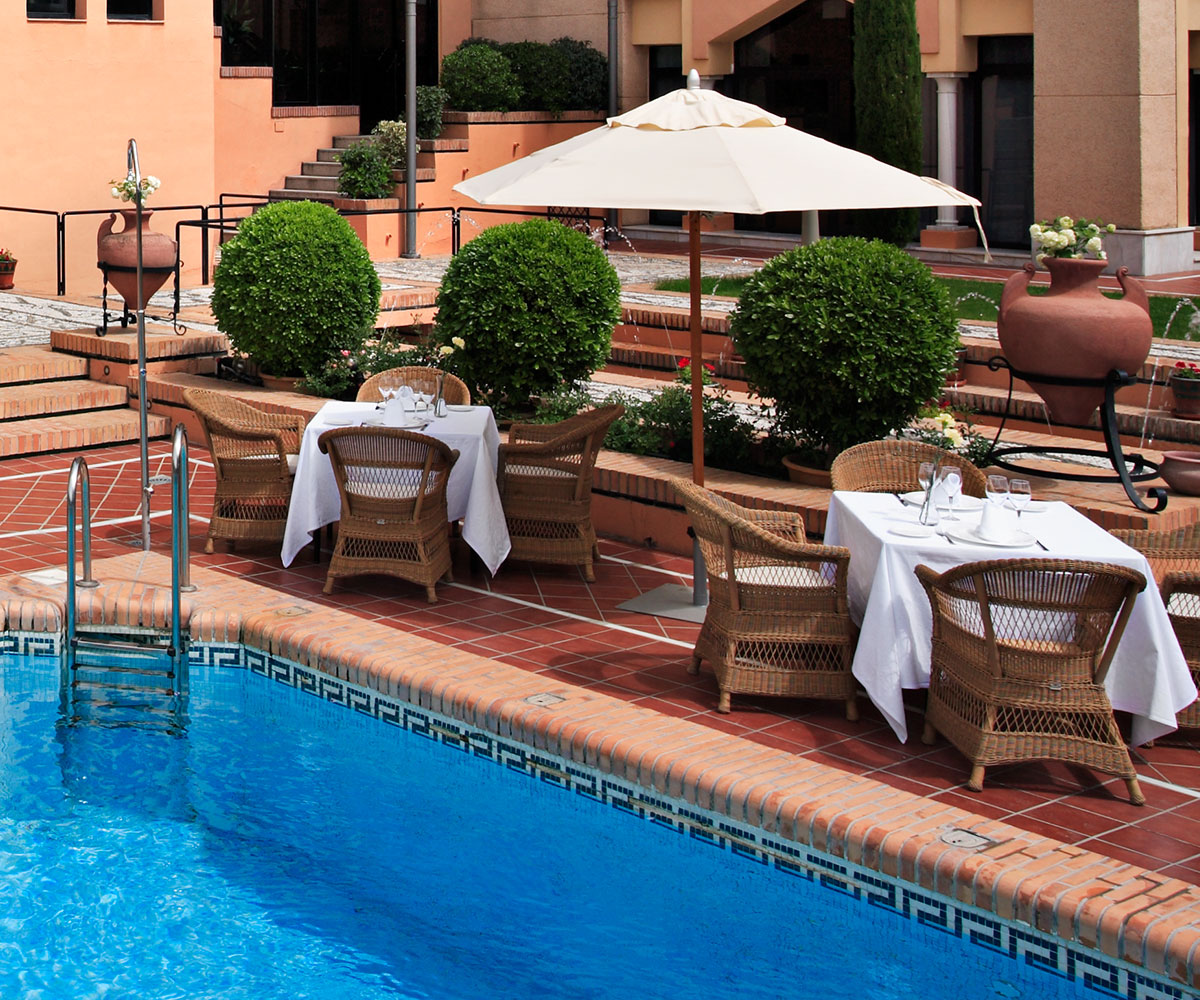 Pool bar
Located next to the pool, it's the ideal space to enjoy a refreshing dish, a light snack before lunch or a delicious homemade dessert.
Buffet breakfast
Served from 7.00 a.m. to 10.30 a.m. from Monday to Friday.
Hot dishes: mushrooms, scrambled eggs, sausages and bacon
A large selection of fruit juices
Assortment of pastries and cakes
Assortment of breads and sliced bread
Fresh fruit and fruit in syrup
Lettuce, tomato and carrot
Jam and quince jelly
Dairy products: yogurts and cheeses
Assortment of cold cuts
Selection of diet dishes
Hot dishes: mushrooms, scrambled eggs, sausages and bacon